It's time for second giveaway!
It's been announced via our Facebook, Twitter and Tumblr that our second giveaway is UNiTE.'s 「small world order」Limited Edition, but not only that, we also giving away UNiTE.'s laminated flyer!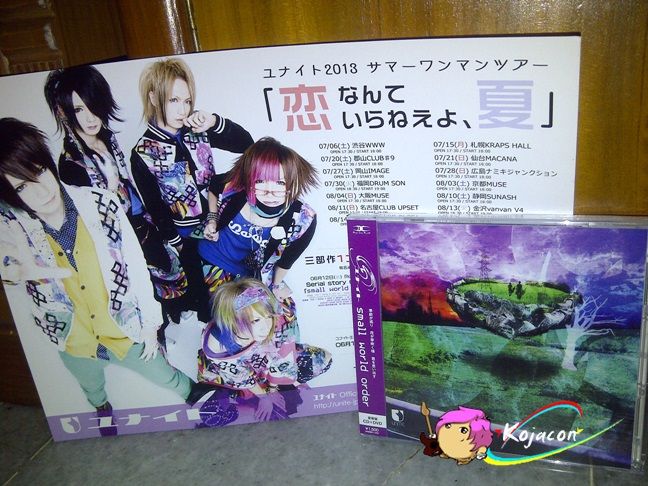 So how to join this giveaway?
1. You must be living in Indonesia to join this giveaway.
2. Follow our Twitter HERE AND like our Facebook HERE. So in order to join this giveaway you have to follow our Twitter AND like our Facebook BEFORE the giveaway #2 period end.
3. Leave a comment on the giveaway #2 post on our Facebook. With this format :
Twitter account :
Why do you like UNiTE. :
Which article do you like the most from Kojacon (example : Kojacon's Giveaway #1) :

4. Giveaway #2 period : 26 August 2013 – 6 September 2013 (23.59 WIB)
5. Winner will be announced on 7 September 2013 via our Twitter.
Feel free to ask us via Twitter or Facebook if you have any questions! ^^