I know that it might be hard to make a great itinerary for your travel to Japan since there are many great places to visit, especially if you go there only for watching live concerts. But this places, if one of them is in one location with your live concert area, maybe you should consider to visit. At least it will add your knowledge about Japan's culture, too.
1. Go to these world heritage sites!
Kyoto is Japan's capital from 794 to 1868,  therefore Kyoto is bathed in history. One of the famous sites in Kyoto is the most iconic remnant of the city's imperial past is the outrageously gilded Kinkakuji, once a shogun's retirement villa and now a Zen Buddhist temple. Perched on the bank of a serene pond, Kinkakuji casts a famed golden reflection in the water. This temple is surrounded by a huge and beautiful garden and you can also buy charms and amulets too.
Photograph by Dina Franchi
Kyoto is said to be the home of 17 World Heritage sites (Kinkakuji and Ryoanji included), but with some 2,000 temples and shrines across the city, not to mention numerous gardens, they represent a fraction of Kyoto's alluring heritage. The other famous sites are Ginkakuji, Kiyomizu Temple, Gion and Nijo Castle. These sites are not very far from Kyoto bus station and you can easily hop to the bus that has the direction to these sites easily. You can purchase Kyoto one day bus pass in the station too for 500 Yen. Check here for Kyoto city bus pass.
2. You would never imagine you can stay in a temple, wouldn't you?
Located in Mount Koya, at Wakayama, you can have a peaceful stay in a temple here in Eko-in. A 1000 year-old Buddhist temple, Eko-in offers Japanese style guest rooms and one of them has a private bath and toilet. All of the guest rooms have a garden view. Guests are free to attend morning services and the Goma fire ritual. Guests can participate in meditation sessions from 16:30, upon advance reservation. Sessions can be translated in English and English brochures are available if there is no interpreter. You could also learn Ajikan meditation and Buddhist sutra writing. To stay here, the rate is 10000-15000Yen, but for you who seek peaceful and unique place to stay, this place is recommended. Visit this site for reservation.
3. Gallery Hop on "Art Island"
Do you know sentou? Sentou in Japan is a public bath house where you can take a bath and you're charged for some fee when using. But this public bath in Naoshima is different! Designed by artist Shiro Ohtake, this public bath is actually an art facility in which visitors can bathe. With three major galleries and many smaller art venues, picturesque Naoshima in the Seto Inland Sea is a standout on Japan's contemporary art scene. The best of the galleries is the Tadao Ando-designed Benesse House, a sleek hotel and gallery that hosts work by artists such as David Hockney, Bruce Nauman, and Frank Stella.
But art isn't restricted to conventional spaces on Naoshima. Nineteen dazzling outdoor installations dot Benesse's beachfront grounds, while in the laidback fishing village of Honmura, several of the old wooden buildings have been transformed into permanent art installations. Even the island's I Love Yu public baths have had a pop-art makeover. Naoshima has been dubbed "Art Island" for good reason. Check for detail here.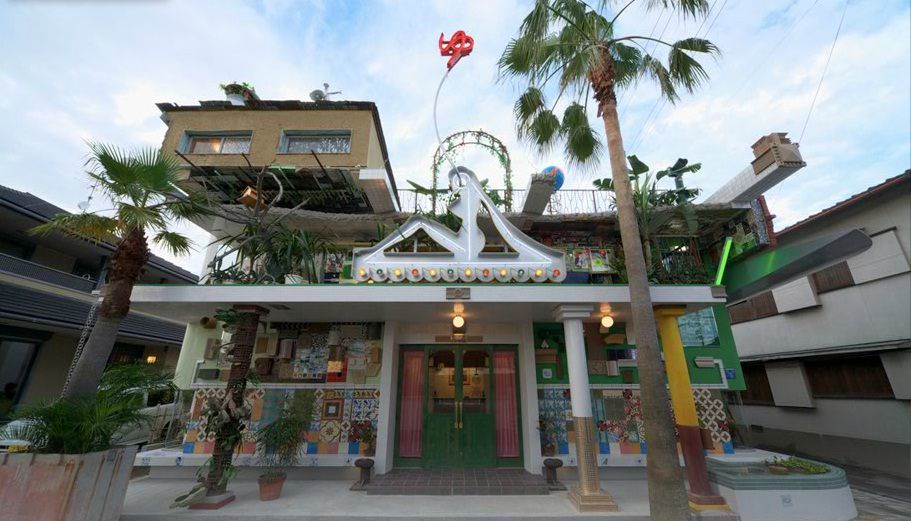 4. Go skiing in Hokaido!
To the Japanese people, Niseko principally refers to a mountain range and a municipal area. However, overseas the name has come to refer to a wider area of ski resorts encompassing Hokkaido's Mount Yōtei, often referred to as the "Mt. Fuji of Hokkaido", and Annupuri ranges. This small ski resort town in Hokkaido said to be the finest in Japan and four major ski resorts to match: Niseko Village, Niseko Annupuri, and the Grand Hirafu and Hanazono. One Mountain, Four Resorts; As the slogan said.
For those that love powder, Niseko Japan is the number one pick for a ski holiday because it seems to constantly snow, and the deep, deep powder is way too enticing.  Away from the resorts, the allure is prime backcountry powder and ample opportunities for ice climbing, telemark skiing, and boarding through virgin snow. It's not bad in summer either, when winter activities give way to summer favorites like whitewater rafting, mountain biking, and kayaking. And Niseko also has a year-round draw—mineral-rich hot springs perfect for soaking away aches and pains from a day on the slopes.
You also can rent accommodation like this in Annupuri Vilage. So beautiful!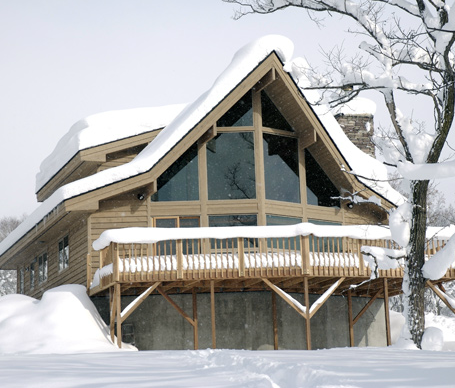 More information you can check here and here.
5. Soak in a Natural Hot Spring
There is something quintessentially Japanese about getting naked for a soak with strangers. The culture of Onsen (hot springs) has been deeply rooted in the lives of Japanese people since ancient times. Hot springs have been beloved not only as a way to relieve fatigue but also as a place to cleanse the body, treat illness, and even to interact with other people. Dogo-onsen Hot Spring, located in Matsuyama, the capital of Ehime, is the oldest spa in Japan, which is said to have 3,000 year history. A legend says that it healed a deity's illness in ancient time.
Dogo is still one of the country's most renowned onsen resorts. The grand, three-storey Dogo Onsen Honkan at the center of the resort is a 19th-century architectural gem complete with a bathing room (albeit unused nowadays) set aside for the imperial family. More details visit here and here.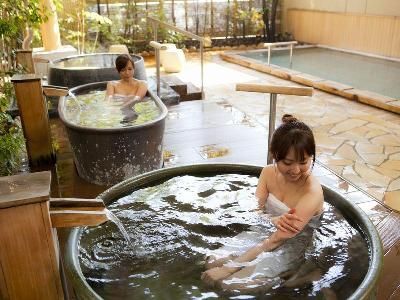 Not that you need venture to Dogo for a good soak—there are thousands of public baths and ryokan with onsen across the country, all worth stripping off for. Since Dogo is located in the heart of Maruyama city, the location is convenient if you are interested in shopping for traditional crafts or souvenirs in the nearby Dogo Shopping Arcade. But before you begin shopping, you can head to Ishiteji temple, an impressive temple that is number 51 of the "88 Temple Pilgrimage", the most famous religious pilgrimage route in Japan that circles around the entire island of Shikoku. The "Niomon" gate is at this temple is a national treasure, its three story pagoda and main hall are designated important cultural properties, and the architecture is in the style of the Kamakura Period (1192-1333).
6. Ride the first and oldest roller coaster in Japan!
When you have gone around Asakusa, try to go further to the east and you'll find this Amusement park that has operated since 1853. It is operated by Hanayashiki Co., Ltd., a subsidiary of Namco Bandai Holdings. Most representative of that is the tiny Hanayashiki Amusement Park, home to retro rides that include the country's first (and possibly most sedate) roller coaster (circa 1952).
Nearby is Rokku Broadway, where historic theaters like Engei Hall put on a bill packed with slapstick comedy and traditional comic storytelling. Not surprisingly, the area also teems with good watering holes—like Kamiya Bar, where the local tipple is a legendary concoction of brandy, gin, and curaçao aptly named Denki Bran (Electric Bran[dy]), first mixed here in the 1880s. At that time, Asakusa was Tokyo's licentious and vice-happy entertainment district, and Hanayashiki positioned itself as a place of culture and refinement amid the gambling, prostitution and drunken revels of the area. Designed as a scenic flower garden, its very name, Hanayashiki, means "flower viewing place."
More info here.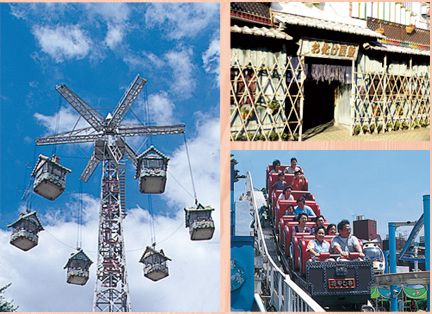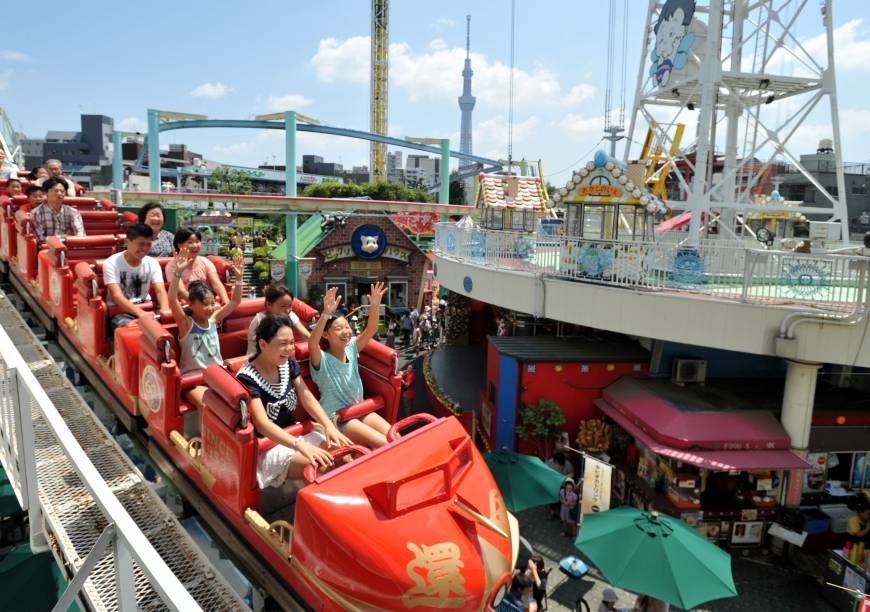 7. Hike the Northern Alps
The breathtaking peaks of Japan's Northern Alps are considered the country's premier hiking grounds. And for good reason—from the small town of Kamikochi, the gateway to the area, visitors have a choice of easy day hikes or week-long adventures that would challenge the fittest of hikers.
Japan's Northern Alps is a series of mountain ranges in Japan which bisect the main island of Honshu. The name was coined by William Gowland, the "Father of Japanese Archaeology", and later popularized by Reverend Walter Weston (1861–1940), an English missionary for whom a memorial plaque is located at Kamikochi, a tourist destination known for its alpine climate. Today, the Japanese Alps encompass the Hida Mountains, the Kiso Mountains and the Akaishi Mountains.
The Chubu Sangaku National Park roughly encompasses this Northern Japan Alps. The Chubu Sangaku National Park provides spectacular alpine vistas in every season. Popular destinations in the park include Kamikochi, a highland plateau famous for its beautiful mountain scenery; the unique Tateyama Kurobe Alpine Route; and Hakuba, one of Japan's leading ski resort. The park is also loved for its outstanding hot springs and autumn colors.
In the peak of summer, the most popular routes can crawl with weekend hikers, but come on a weekday or wait for autumn and visitors get to experience the Northern Alps' jagged, nearly 10,000-foot peaks and virgin forests as nature intended—unspoiled by crowds.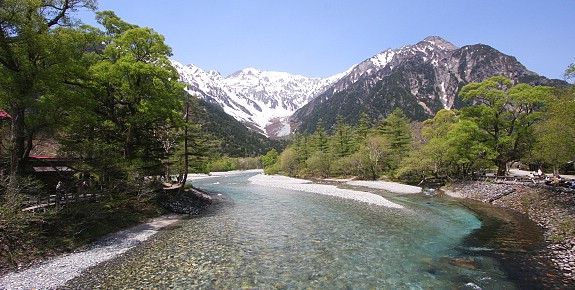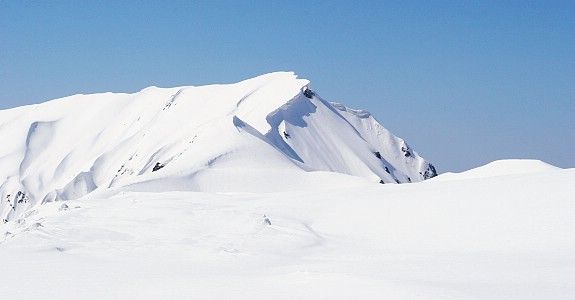 More details visit here and here.
Source : National Geographic