Wednesday, 25th June – It was revealed that BIMA Satria Garuda will release the new sequel this year. In the press conference held that day, the creator and Executive Producer of  Satria Bima Garuda, Mr. Reino R. Barack, announced that BIMA Satria Garuda Season 1 rating has been very good, leading the second for kids program in Indonesia so far. Seeing this phenomenon, he finally revealed that the new sequel of the program that will be titled "Satria Garuda BIMA-X" will start airing on 14th September 2013 every Sunday at 8.30 am and the rerun will be on 20th September 2014 every Saturday at 16.00 pm.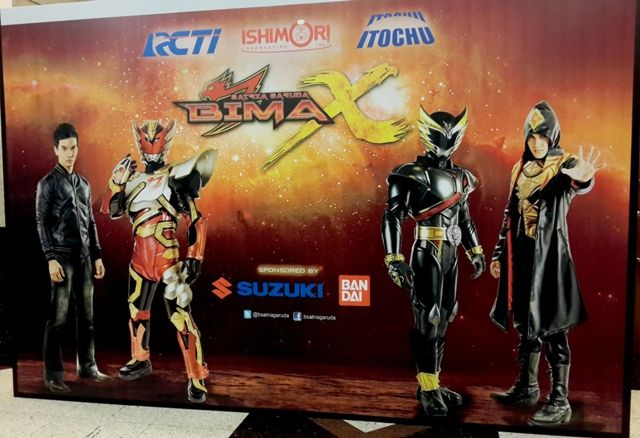 Satria Garuda BIMA-X aims for being one of the best productions in the broadcast industry of Indonesia and South East Asia. Collaborating with RCTI (the biggest TV Station in Indonesia) and ISHIMORI Production Inc. (a Japanese content and MANGA production company who produced the Masked Rider or Kamen Rider), BIMA series projected that the new sequel of BIMA-X will inspire more Indonesians, not only become favorite super hero but also educate good moral values. The new series will be broadcasted in 50 episodes and a special TV program of Satria Garuda BIMA-X: New Beginning will be broadcasted on 7th September 2014 at 8.30 within one hour to instill more hype among fans.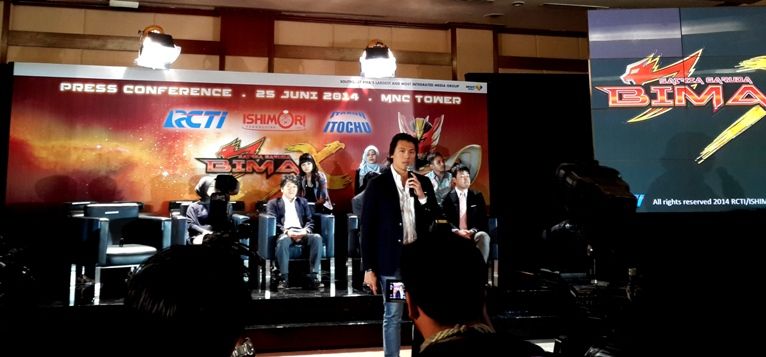 As stated by Reino R. Barack, BIMA will bring the local content within international standard. The costumes this time will be inspired by batik pattern, even some of the monsters are based on local Indonesian animals and plants, such as Komodo Dragon and Rafflesia Flower. Four new stones are going to be the new attention in the series since it will affect the new forms of BIMA.
ITOCHU who is in charge of developing the content and managing the exclusive license worldwide hope that the high potential market in Indonesia will enable them to expand BIMA content into beneficial way by utilizing the merchandise sales, product promotion, or event appearances. Takuji Motooka, the President director of PT ITOCHU Indonesia greeted the audience in Bahasa Indonesia, then also stated that he believe BIMA would be a promising brand to improve in Indonesia as well as in other countries.
Since the beginning of the series, BIMA who has gained a mutual cooperation with SUZUKI and BANDAI, finally revealed one more shocking news. This time they will also collaborate with one of AMUSE Inc.'s artist, flumpool, who will song for the ending song of the new series.
In the event, flumpool members gave a video message that after their show in Indonesia this February they really want to come back to Indonesia real soon. They are also glad to be part of this big project and hope it will raise the awareness of JPop music throughout Indonesian listeners. Ryuta (Vocal) added that he also personally hopes the song will inspire the listeners and bridges a good relationship between Indonesia and Japan.  When he asked other members about their live in Jakarta back in February, Kazuki (Guitarist) mentioned that it was great and that he felt he can stay in Indonesia anytime since the food is delicious and the people are so friendly. Ryuta added that he likes the warm welcome from the audience and he feels great that their music can be accepted in Indonesia.
The event ended with a live action of Satria Garuda BIMA-X entertaining the guests and fans who got invitation from the tv station.