The MAN WITH A MISSION US Tour started in New York and traveled westward, over the course of a month, until it finally reached the west coast. They played at Whisky a Go Go in Los Angeles on July 10.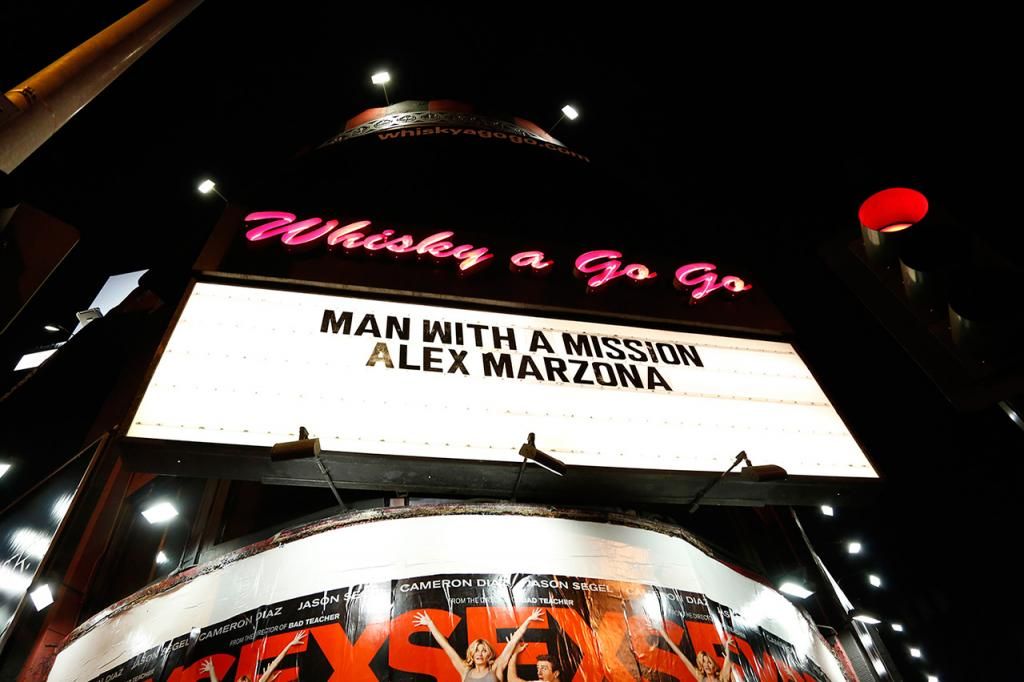 Whisky a Go Go, located in West Hollywood, has hosted such legendary acts such as The Doors, Nirvana, and Jimi Hendrix. It is a holy land where British acts such as The Who, Led Zeppelin, and Oasis have also played.
The concert started with Jean-Ken Johnny's customary introduction, "Ladies & Gentleman, Boys & Girls! We are the MAN WITH A MISSION!!" Upbeat tunes, "Distance" and "HASTA LA VISTA" excited the crowd and stirred up a mosh pit.
It was the moment where the American crowd, which is much more expressive than Japanese crowds, accepted MAN WITH A MISSION.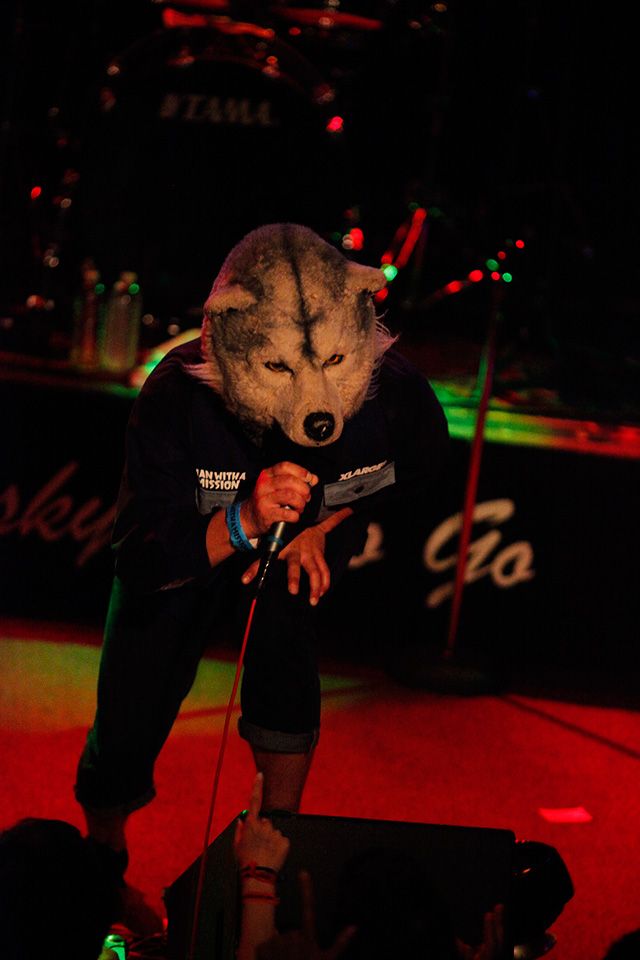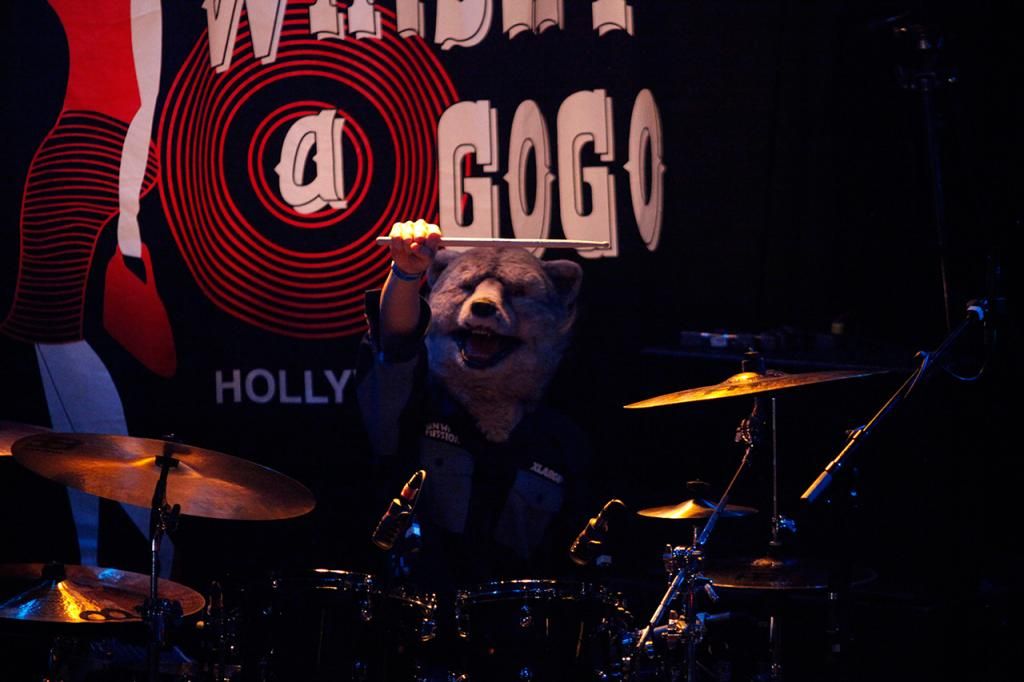 The frenzy increased with "Evils Fall" and "FLY AGAIN". The band's presence seemed twice as big after playing shows all across the United States.
Jean-Ken Johnny told the crowd, "We're so happy to be back here. It has been a dream of ours to play in front of so many Americans."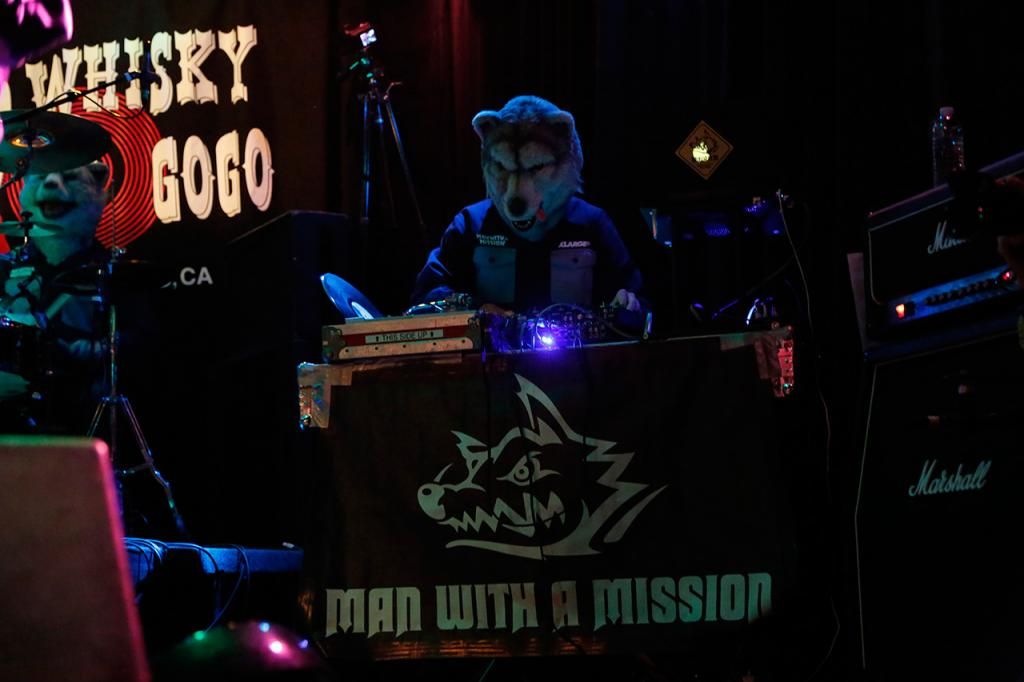 Before going into their medium-tempo song, "Vitamin 64", Jean-Ken Johnny explained, "This next song is about finding meaning in your everyday lives." They then finished their set with "DON'T LOSE YOURSELF".
The crowd chanted "ONE MORE SONG!!! ONE MORE SONG!!!", "GOW!!!!!". The band obliged with "Emotions" and "Take What U Want". The energy of the crowd peaked, and the concert came to an end.
The wolves are scheduled to play at huge festivals, such as "FUJI ROCK FESTIVAL" and "JOIN ALIVE", as soon as they return to Japan. It was announced the other day that MAN WITH A MISSION will play "KNOTFEST", hosted by SLIPKNOT, in the autumn.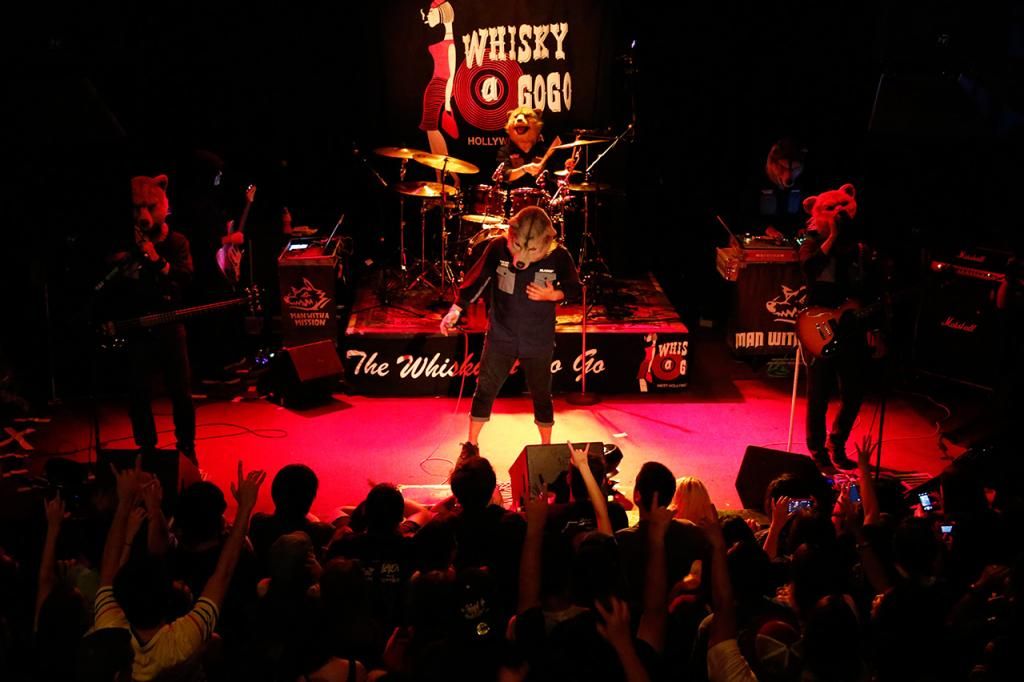 MAN WITH A MISSION has evolved from having crossed the entire United States. It looks like we will see more of them all overJapan. Check out their live schedule below!
[SCHEDULE]
Sunday, July 20 JOIN ALIVE
Hokkaido – IWAMIZAWA Park
Saturday, July 26 FUJI ROCK FESTIVAL'14
Niigata Prefecture Yuzawa-cho Naeba Ski Park
Sunday, August 24
WILD BUNCH FEST.2014
Yamaguchi KIRARA Memorial Park
Saturday, August 30
SPACE SHOWER SWEET LOVE SHOWER 2014
Yamanakako Communication Plaza KIRARA
Saturday, October 25
KNOTFEST
San Manuel Amphitheater USA
Sunday, November 16
KNOTFEST JAPAN 2014
Makuhari Messe International Convention Complex, Hall 9~11
[MAN WITH A MISSION "PLAY WHAT U WANT TOUR"]
Wednesday, October 22 – Nagoya Nippon Gaishi Hall
Sunday, November 2 – Kobe World Hall
Tuesday, November 18- Sendai Rensa
Friday, November 21 – Matsuyama Multi-Purpose Commuity Center
Saturday, December 20 – Saitama Super Arena
[MAN WITH A MISSION OFFICIAL WEBSITES]
Official website (English) : http://mwamofficial.com
Official website (Japanese) : http://mwamjapan.info
Twitter (English) : http://twitter.com/MWAMofficial
Twitter (Japanese) : http://twitter.com/mwamjapan
Facebook : https://www.facebook.com/MWAMjapan
Facebook (US) : https://www.facebook.com/MWAMofficial
Source : INDIVISUAL INC.