Dubbed as the J-Pop "Queen of Live", Koda Kumi had just rounded up her Asia tour "KodaKumi Asia Tour 2015" in Singapore on 18 July 2015. The Asia tour was in line with the singer's 15th anniversary year and was set in Taiwan and Singapore. Although it was not the first performance in Singapore for the singer herself, this was her first solo concert in Singapore. Having used to perform in big venues such as Saitama Super Arena, the Singapore concert was held in a smaller venue at *SCAPE, The Ground Theatre which had much more intimate setting with the short distance between the fans and Koda Kumi.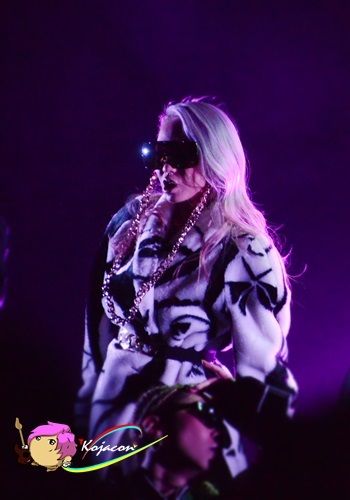 The concert opened with an energetic dance performance from 5 dancers. All decked in sunglasses and dark long coats, she joined in with a contrast by wearing a white fur coat and sunglasses attached with a gold thick chain. The singer performed 'POP DIVA' and 'Mercedes' as it was a perfect match to the first set of costumes.Her powerful vocals were strutted with an excellent hit of low to high range notes. The audiences' mood were enlivened with 'House Party' and 'Poppin'love cocktail feat. TEDDA'. In just a moment, the venue turned into a fun party with the cute lively dance moves from Koda Kumi and her dancers. The twirling of towels in the air and the energetic prompts for the audience easily brought everyone together as one.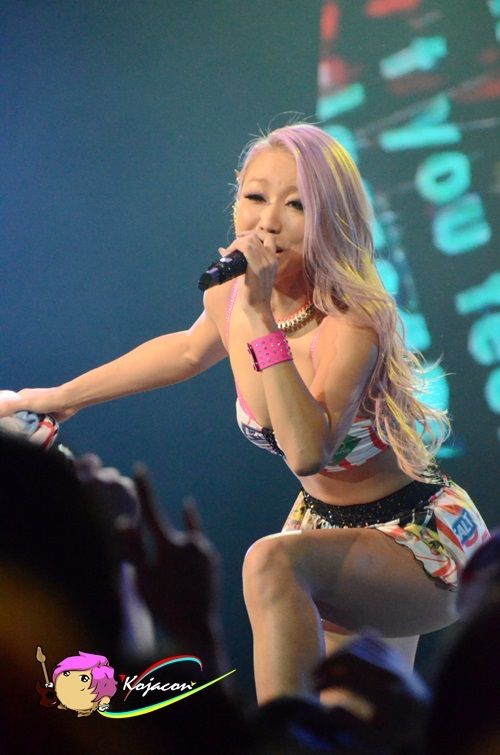 The concert gradually transited into a more relaxed ambience as Koda Kumi changed into her second costume set for the night. Dressed in gold shimmering dress and matching hair accessory, the singer crooned the popular love ballad, 'Ai no Uta' showcasing her vocals versatility. Accompanied with her strong voice, messages from the lyrics from 'Sometime Dreams Come True' and 'WALK OF MY LIFE' are conveyed through English translations shown on the screen. One of the highlights from this concert was the special corner where a fan would be selected to come up on stage to join Koda Kumi. The selected fan would be able to request a song from her and had the chance to sit beside the singer. 'SukiDe SukiDe SukiDe' was picked and the fan enjoyed a special one to one treatment from the singer herself.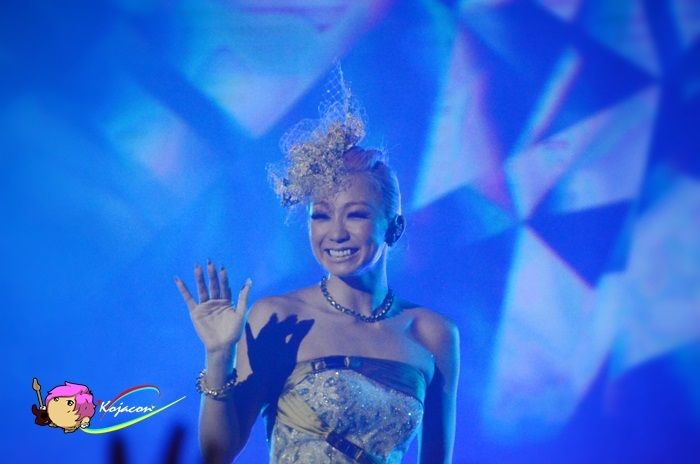 The tempo of the concert started increasing as Koda Kumi performed 'Hurricane' which was set to be released in her "SUMMER of LOVE" album next week. Decked out in body hugging black leather cropped outfit, Koda Kumi showcased her sleek dance moves in sync with the music video playing in the background. The atmosphere rose once again as 'real Emotion' was well-received from the audience as mostrecognized the song from the popular "Final Fantasy" game.  The hyped up atmosphere did not die down with a heavy dance introduction and upbeat songs like 'TABOO', 'BE MY BABY ~LOADED' followed after one another. The concert ended in a high-powered note with 'LIFE so GOOD!!'and a deep bow from Koda Kumi and her dancers.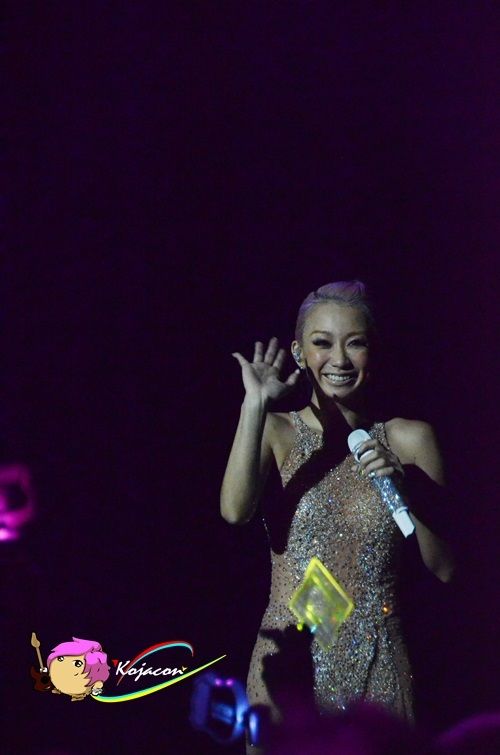 Encore calls were promptly called out from the audience once the lights went off. Koda Kumi did not take long to answer the requested encore call and dived in straight to her popular hit song, 'Cutie Honey'. The tag along "Honey Flash" phrase was no stranger to everyone in the audience as they joined in sharply. The encore session continued with a special medley which consist of her past hit songs, giving the audience a feel of nostalgic.
Towards the end of the concert, Koda Kumi reflected on her past 14 years with the concept of this tour, "WALK OF MY LIFE". The singer revealed that she was always brooding over her decisions because she cared about others' thoughts too much. Upon this 15th anniversary year, she realized it was not about what others think but how people have chosen to live. Her encouraging messages of "be yourself" was deeply conveyed to everyone with the help of English subtitles. Koda Kumi thanked everyone sincerely as she dedicated her final song of the night 'walk' to everyone and ended the night with an emotional performance.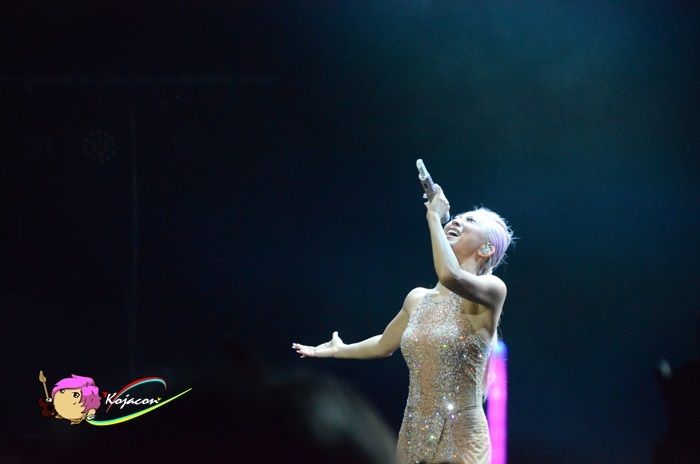 "Koda Kumi Asia Live 2015" in Singapore [18 July 2015] set list

M1. Introduction ~WALK OF MY LIFE~
M2. POP DIVA
M3. Mercedes
M4. House Party
M5. Poppin'love cocktail feat. TEDDA
M6. IS THIS TRAP?
M7. Ai no Uta
M8. Sometime Dreams Come True
M9. WALK OF MY LIFE
M10. Special fan corner (Suki De, Suki De, Suki De)
M11. Someday
M12. Dance In The Rain
M13. Hurricane
M14. Like it
M15. Real Emotion
M16. Dancers Introduction
M17. TABOO
M18. BE MY BABY ~LOADED
M19. LIFE so GOOD!!
EN1. Medley (Cutie Honey, Lady Go!, WIND, I'll be there, Butterfly, LALALALALA)
EN2. walk
Special thanks to Avex Singapore