Featuring Dean Fujioka, WEAVER, Nomura Shuhei, and Shiro A, Nihon Special TV Program titled Dean Fujioka & Asia no Tomo We are Asia was held in Indonesia's Borobudur Temple.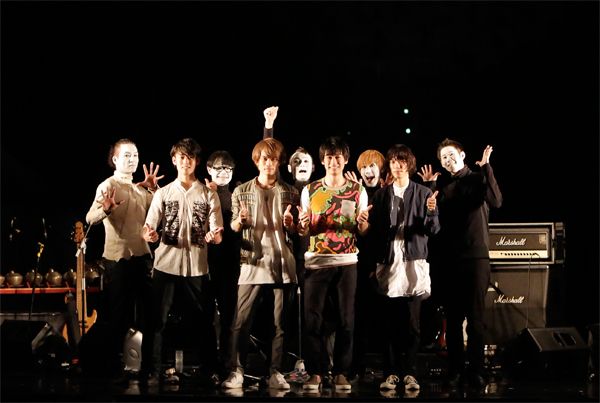 Dean Fujioka & Asia no Tomo We are Asia was filmed on 26th April 2016 at the historical park of world heritage Borobudur, Indonesia. This event was attended by 200 people from GEM Indonesia and Thailand viewers, along with the local teens who were entertained by Japanese superstars, such as Dean Fujioka, WEAVER, Nomura Shuhei and Shiro A. The theme of the event is "Link the smile of Asian Children" and the smiles are gathered from children of Japan, Hongkong, Cambodia, and Indonesia. Amidst the language barrier, this event has been held successfully.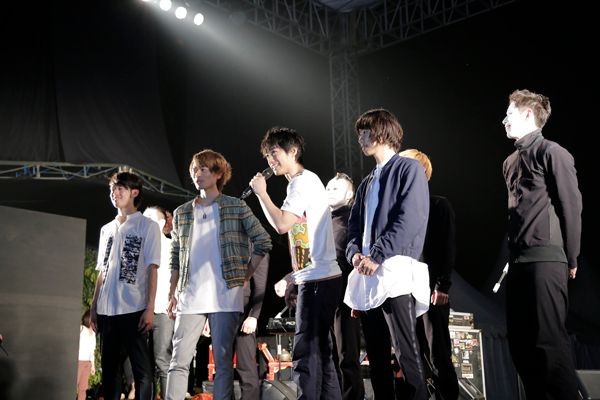 Dean said that he was very grateful for the fantastic day during the event. He was the one who requested for the location. He was truly pleased to carry out a challenge as big as this event with other members while feeling at home. On the main stage, Dean greeted the audience in Indonesian, "Thank you for coming tonight" and continued the event by collaborating with WEAVER and Shiro A.
Dead added that he was deeply moved because he could hold an event in front of the world heritage relics. He was grateful for the audience who come to this event as friends. WEAVER also performed their collaboration with Indonesian Gamelan. The vocalist, Yuji Sugimoto, said that he would never forget the experience in collaborating with Indonesian traditional music.

Shiro A who used the children's smile pictures collected by Shuhei Nomura said that the success was not only because of them but also because of the children.

"We are Asia" project will be aired on 12 June, 2016 (Sunday) at 01:25AM-02:25AM (*eastern region). Not only in Japan, but it will also be aired in 4 Asian Countries. Original Version will be aired every Sunday from 19 June in GEM.

"We Are Asia" project which connects Asia will be aired in special entertainment channel, GEM, and will be aired in Hongkong, Indonesia, Thailand, and Cambodia. The program will show the charm of Dean Fujioka and other members, plus a one-hour episode that will be aired in Japan. The members are doing coverage not only in Japan but also in other countries.
Hongkong:19 June (Sun)20:30~
Thailand:19 June (Sun)19:30~
Kamboja:19 June (Sun)19:30~
Indonesia:19 June (Sun)19:30~
Credit: Thanks to Amuse and Nihon TV for the news and photos.