To commemorate their 10th year anniversary this year, SID have been prepared 10 things in store for their fans.  The first one is their very first best album "SID 10th Anniversary BEST" that have been released on January 16th. The album comes in 3 different versions: Complete Production Edition (CD+DVD), Limited Edition (CD+DVD), and Regular Edition (CD-Only). The DVDs contain various footage from 2005 to 2010. This best album already sold 45,000 copies in the first week and topped the Oricon weekly album chart for the week of January 28th. This marked SID's first time ever to top the chart for either single or album. Check out the track list, jacket covers and detail of each versions for "SID 10th Anniversary BEST" below!
[Track List]
CD:
Natsukoi
Uso
Alibi
Monochrome no Kiss
Watashi wa Ame
Rain
Otegami
Milk
Mousou Nikki
Mousou Nikki 2
Memai
S
sleep
Hanabira
Shirou Blouse Kawaii Hito
and boyfriend
Yell
V.I.P
[Complete Production Edition]
KSCL-2178/¥ 4,800 (tax in)
DVD:
1. 2010.07.31 Saitama Super Arena Stadium Mode SID Summer Fiesta 2010 ~SAITAMA SUPER LIVE~ "Noirowaze Party"
2. 2006.08.29 Nippon Budokan Summer Festa 2006 'LIVE AT BUDOKAN" "chapter 1"
3. 2005.07.26 Showa Joshi Daigaku? Hitomi Kinen Koudou Kakugari Gentei Live (Uso) "Virtual Bankasai"
4. 2010.03.04 Shinjuku LOFT Live House Tour "Ichiban Suki na Basho 2010" Special Kouen -Otoko Gentei LIVE- "capsule"
5. 2009.04.12 Hibiya Outdoor Theater TOUR 2009 "Sakura Saku" "Re:Dreamer"
6. 2007.02.06 Shibuya C.C. Lemon Hall (Shibuya Kokaido) TOUR 06?07 "play" "Hoshi no Miyako"
The Complete Production Edition also includes a 40-page deluxe booklet and a tray.
[Limited Edition]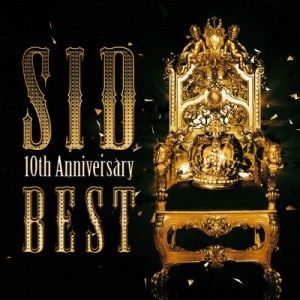 KSCL-2180/¥3,800 (tax in)
DVD:
1. 2008.11.02 Nippon Budokan Major Debut Kinen Live "Toge to Neko"
2. 2010.03.11 Zepp Tokyo Live House Tour "Ichiban Suki na Basho 2010" Special Kouen -Pair Gentei Request Countdown LIVE- "Dekisokonai"
3. 2010.12.11 TOKYO DOME YEAR END CLIMAX 2010 ~Subete no SID he~ "2-gatsu"
[Regular Edition]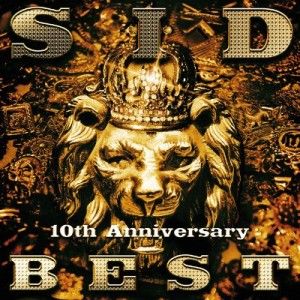 KSCL-2182/¥3,000 (tax in)
Following by the release of their best album, SID will be releasing DVD on March 6th. The DVD will be featured the final day of their "M&W" tour held at Tokyo International Forum.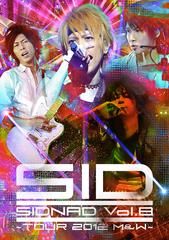 KBSL-6023/¥6,800 (tax in) -details will be announced soon-
Meanwhile, the band's 10th anniversary live will be held on April 6th at Yokohama Stadium. Fans can buy the tickets via Ticket Pia, Lawson Ticket, Eplus or CN Play Guide starting from yesterday.
Source : Tokyohive, CD Japan, Mao's Official Blog