K : This year WEAVER works so hard by going to many countries and having many projects. Can you tell us about the plan for next year?
Sugimoto : This year, due to many performances and live that we attended to in overseas, we feel that we need to shape our languange ability especially during mc/talk session on stage. Eventhough we can just bring our music to get close with the audience, but we want to be better to communicate with the audience. Therefore, next year our plan is only to be focused in learning English in London, England for half a year. We feel that with English ability, it will be the first step to introduce our music to larger audience.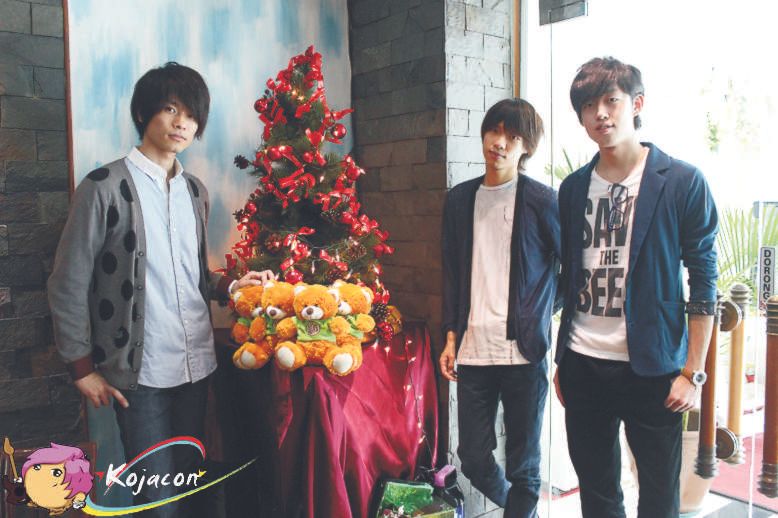 Next questions are going to be trivia questions where WEAVER should pick colors contained questions inside. Kawabe-san chose green, Sugimoto-san chose yellow, and Okuno-san chose blue.
K : Green question is "If I were him, I would be…", so who is this WEAVER member that you want to be?
Kawabe : I choose Okuno-san. We have been together since high schools and three of us were in Science class. This bassist is very smart, the smartest among us. In high school, everytime there's a math exam, no matter how difficult it was, he never got score below 90. Isn't it great? He always seems happy when solving math problems. I can't be like that, so I wonder if I were him, would I feel the same. I want to feel that happiness when doing math exercise.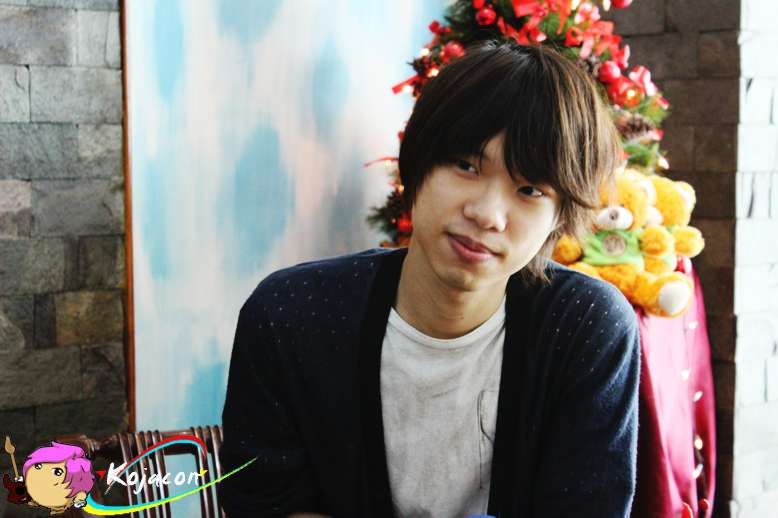 K : Yellow question is "If he's sad, I will…", and who is this WEAVER member that you want to console?
Sugimoto : Like Kawabe-san, I choose Okuno-san. This guy is really amazing in creating songs, take for example Bokura no Eien. And then when he faced difficulties in creating songs, he'd be very sad and down. During that time, I would send my power to him. I know he's trying his best, so I can only say a motivational words like "You can write it!" or "Be confident!". I hope those power always streghten him.
K : Lastly, blue question is "He wants to live in…" so who is this WEAVER member that you know more?
Okuno : Ok. Sugi. Sugimoto really likes to stay in quiet place. He is not really fond of crowded place with many people around. I know he wants to live in serene place, but that place should always be related to music. For example, if he's thinking about which one is a better place to live between UK or US, although both US and UK have different image in their music, I think he will choose regarding the country's ambience, which one is more peaceful for him.
Sugimoto : However that's only about the place where I want to live in. It's a different thing if we're talking about concert. In the concert, there are a lot of people but the tension is high. All of us are there for having fun. If I am alone in a crowded place, I don't think I can stand it. I'd better be really alone by then.
-End-