<continuation>
K : Can you tell us who gave you inspiration to start a band?
Yuki : Actually we started making music from  school. Four of us came from the same music school and we had the same feeling about the music we create. In the end, we decided to make a band.
K: Was there any difficulty when you started the band?
Yuki : A lot! First of all is the lyrics. We're the type of band who find it hard to write lyric , usually we sing what we feel that day. Truthfully, for us it's hard to write lyrics for the song. Sometimes we just can't find enough inspiration to make a song.
Next one is my vocal. My vocal range is so high that sometimes it's hard to combine it with the guitar melody.
K : What do you think about  J-rock outside Japan?
Yuki : We're a new band, to be exact this is our first time coming to Indonesia. We also had performance outside Japan for several times only, so we don't really know about the J-rock hype in detail. But coming here in Indonesia, we feel that outsideJapan, J-rock can be accepted and is improving well. It's a good sign and we're happy with it. We're going to work harder with our music for our listeners.
K : Can you tell us something in HaKU that makes you proud to be part of it?
Yuki : For me, it's my voice. My voice is my treasure in this band.
Shinya : We're a natural band without any computer editing. Everything that you hear from us is a real band. So what you hear is what we produce as a band, and what we produce is what you hear.
Haruna : The fact that even the people who never hear our music, can dance happily when they watch our performance.
Hiroshige : In my guitar position, there's a machine which can give effect to the guitar sound. The use of that guitar effector is pretty different than any other band use.
K : In next five years, what kind of achievement you want to have with HaKU?
Yuki : We want to do world tour!! Please support us to next five years!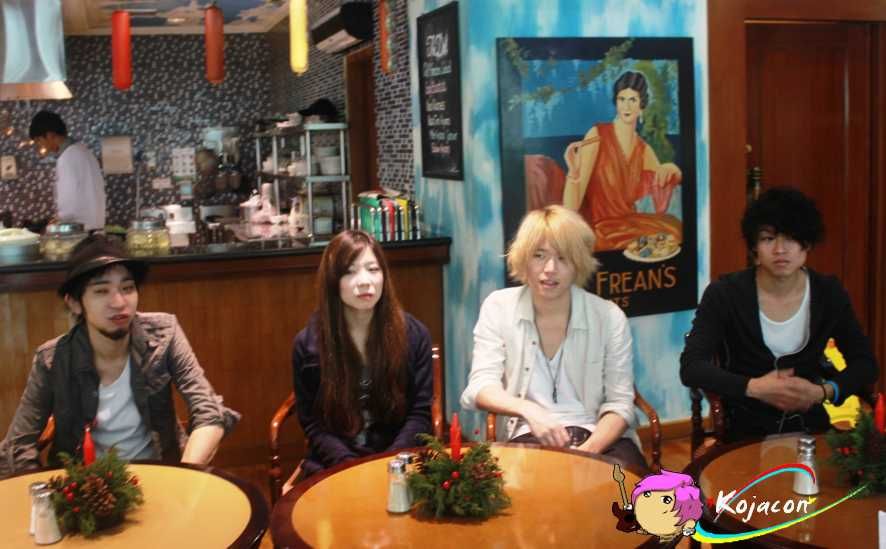 This time, HaKU will choose some cards with questions personally. So what questions will they answer?
K : Yuki-san is first. What do you want to do before you die?
Yuki : Uwaaa…. what is it…. what is it….. Hmmm… After I come to Indonesia, I just realize many things. I want to see many things, I want to do many things before I die.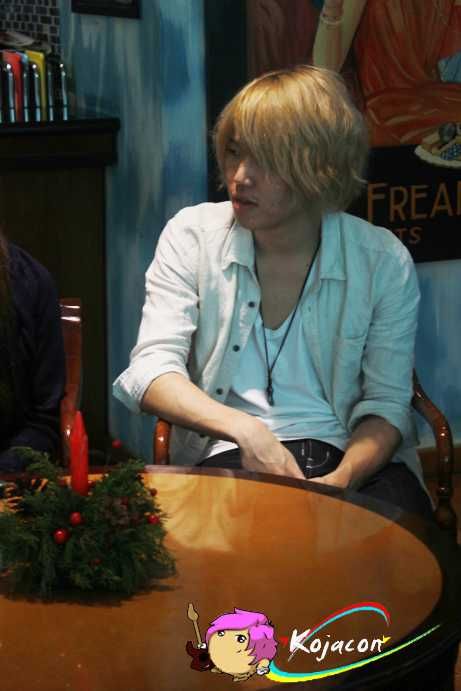 K : Haruna-san is next. Can you show us your best gag (monomane)?
Haruna : None!! Really I'm bad at this thing. Lol. Can I switch this question to Hiroshige-san?
Hiroshige : Oh my oh my… what is it…
Shinya : What about *@#&$ (mention a certain comedian)
Hiroshige : Heee….no no!!!
K : Can Hiroshige-san do COWCOW-san monomane then, they came and performed to at Indonesia Japan Expo,too!
Hiroshige : Hooo… Ok, ok…but only a little ok!? (Hiroshige then stood up and showed an interesting monomane of COWCOW)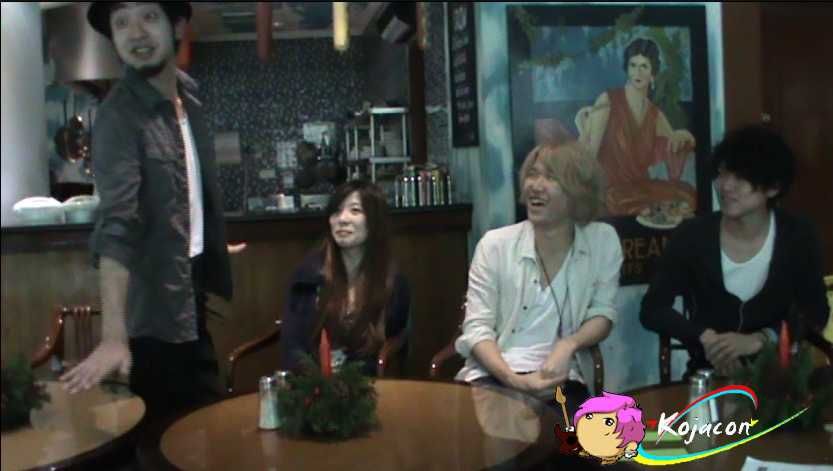 Yuki : Oi oi… the quality is too low!! (laugh)
K : Shinya-san, what's your favorite tv show?
Shinya : I really like comedy…
Hiroshige : Then you should do the monomane…
Shinya : Oi…
Haruna : (laugh)
Shinya : I'm particularly like Gaki no Tsukai.
Yuki : Eh, does Indonesian know about Gaki no Tsukai?
Shinya : I think so, they can be easily found at Youtube.
Yuki : Hooo… I see… That's a little weird that Indonesian know this though (laugh)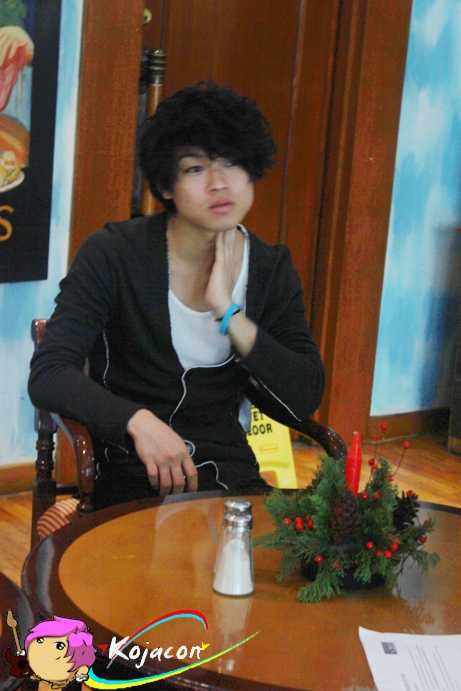 K : Since Haruna switch her turn to Hiroshige-san, I want Haruna-san to take one more card. And the question is about your favorite song in karaoke room.
Haruna : My favorite song is a song from Ishikawa Saori. She's an enka singer. I don't really hear enka, but only one song from her is my favorite. And after I sing that song I will be really relieved. It's a sad song, it's about a girl sadness. Unfortunately we don't really sing our own song in karaoke (laugh).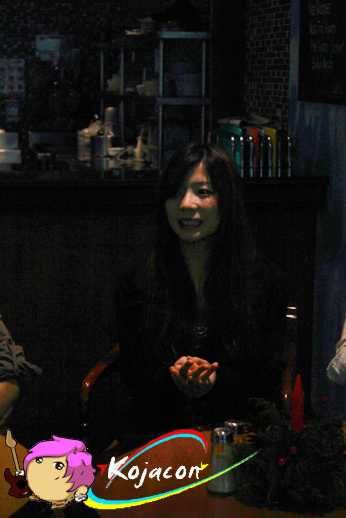 <the end>