SAGA, a multinational vocal group from Japan, China, and Korea, spared their time to have a sit together with us in a cafe around Jakarta. A big and warm smile came from Rio who entered the cafe with his Barong shirt and batik pants, followed by his group members, Kevin and Raymi.
After ordering drinks, they introduced themselves in English. Being a vocal group who uses three different languages; Japanese, Korean, Chinese, we're glad that they can use English to communicate with us; otherwise it's going to be so hard to chat and discuss many things with them.
K : Can you tell us how you guys met each other then decide to form SAGA?
Rio : I was living in China before, then I met Kevin around two years ago. An idea came up that time from us to make an international group since I come from Japan and Kevin comes from China. I think it's quite interesting, but when we start the group, something came up in our countries. Japan and China is fighting of a political issue. We tried to figure out how to debut in this kind of condition. We wanna do more. What  if we connect these countries through music, so we decided to add one more country. which is Korea. At the same time, suddenly Korea also had this political issue with Japan. We can't do anything about politic, we can only do music. So yeah we finally decided to just connect the world in music.
I met Raymi through facebook. I held many auditions but I can't find anyone good. Then when I browsed facebook randomly, I finally met Raymi.
Kevin : Yeah, if he tried to find Chinese singer through facebook, he wouldn't find one (laugh) Chinese don't use facebook.(laugh)
K : What's the background meaning of SAGA?
Rio : Saga has two meanings actually. The first meaning, SAGA in English is a journey. At the same time, the Japanese meaning of SAGA is desire. Human instinct, or human nature itself.
K : Who choose the name of SAGA?
Rio : Actually SAGA has already been formed 10 years ago in America. That time even one of our songs was used as the background song for INITIAL D as well, but since I got too busy, I stopped it and now I start this project again.
K : Since Rio was the one who established SAGA 10 years ago, what makes you decided to join SAGA?
Kevin : I was attracted to Rio's song. In China, there's only a few amount of electronic music. You can find it booming in Japan, America, but not in China. This kind of music is fresh, I wanna try to combine it with Chinese instruments too.
Raymi : Originally I am looking for people who can play music together with me. I also want to do something new and go somewhere else outside Korea to show my musical ability. So since Rio wants to go to Indonesia, I see this as my opportunity then I join him.
K : Korea is famous with idol group but SAGA is different. What do you think about it?
Raymi : I like to be in SAGA because I feel more freedom here. We can choose what we want to do or where we want to go.
K : Why do you choose Indonesia to have a debut?
Rio : Since our countries are having this political issue now, I thought it's better to debut in different country. I also think since we're multinational group, if we debut in China, then we'll become Chinese group; if we debut in Japan, we'll become Japanese group, and so does if we debut in Korea.  At first I thought to do everything in Beijing but Beijing right now is very cold, like  minus 5 degrees. And I remember that once I stayed in Bali and I like the weather, the environment. I can't stand the cold so I told Kevin, "Kev, sorry I gotta go, I will go to Indonesia" (laugh).
K: So Kevin what do you think the condition in Indonesia?
Kevin : SO HOOOOTT!! (laugh) But I like Indonesia better (laugh).
K : Did you experience any culture shock here?
Raymi : There are so many cockroaches!!! (laugh)
Rio : Outside our studio there are so many food stalls. So during the night after we finish practicing and go out from there, no more food stalls and the cockroaches will come out. At first we are very afraid, but now we think them as our friends (laugh)
K : Can you tell us about the background story how you met and worked together with Cherrybelle?
Rio : Oh we're offered to do commercial for a smart phone in here, and then we knew that the previous artist who worked with them is Cherrybelle. Not long after that, I was introduced to them. When they knew I arrange songs, they offered me the opportunity to do something with Cherrybelle song.
K : Do you have any plan to do soon?
Rio : We're planning to go for an adventure in one of Indonesian islands. I hope the cockroaches are not going to follow us (laugh). And also we're opening SAGA TV soon in our official Youtube Channel. This SAGA TV will show you our daily activity and our thoughts while living in Indonesia.
K : If you could go back to your past, what would you tell yourself?
Kevin : "Don't worry, you're lucky!", I think I shouldn't be too worry for my future. I feel until today, I am so lucky. I don't have to worry.
Raymi : "Don't worry, Be yourself, follow your tempo, and everything will be fine"
Rio : I had different answer. I wanna tell so many things because I had so many hard lessons. Maybe later I will write a book. I have traveled more than 50 cities in different countries in my life and I like to try many things to achieve my dreams. I have no teacher nobody guide me, I had so many painful lesson, so many accident, trouble. I will write my own guideline and I will tell my past self to just follow that book. (laugh)
K : What is the treasure you want to keep for your whole life?
Kevin : I really want to keep my passion for music. If I lose the passion for music, I'll die.
Raymi : Positive mind.
Rio : The combination of my dream and the trust to myself if I can achieve my dream.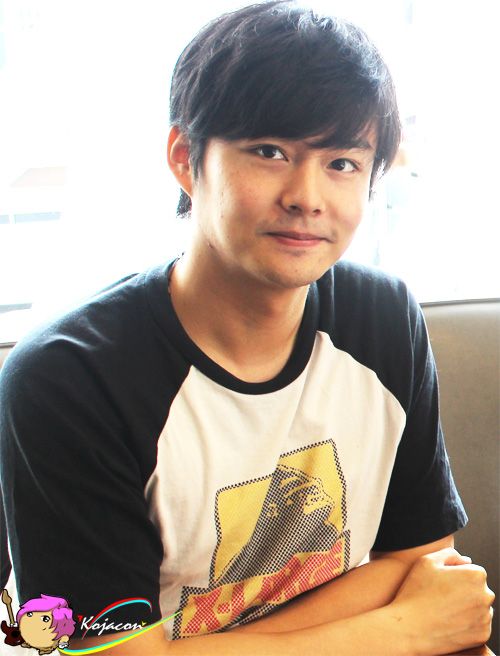 K : If you have to choose character or movie, which one does represent SAGA?
Kevin : I think RUSH  It's about car drivers whom one of them got accident but getting through the bad days, he struggles to overcome his disabilities.  I choose RUSH because right now SAGA is in its journey. We don't know what awaits us in the future; there can be an accident, there can be some lucky things. We can go fast, we might also go slow, but still we believe our selves. We have to keep our friend-family but run to catch the future.
Rio : It's hard to describe, but I feel so close with movie like Matrix or Inception; like, is this world real or not? As for SAGA, it's hard to relate with these kinds of movie but these movies show different dimension of the world. And in those dimensions, there are so many activities happening, I feel SAGA needs to accelerate its pace to catch up with those activities. Think that those dimensions are actually the recent world activities then SAGA needs to do many things for world peace (laugh).
Raymi : I like Disney, but for which one represent SAGA, I believe it's Rapunzel. SAGA is like Rapunzel who are curious with the outside world and wants to explore the world to find something important for its life. It's a journey now. SAGA goes to different world and wants to show its abilities while searching something important in life.
Can you share what best about your own country?
Rio : Japan has so many onsen. My favorite place is the onsen and the mountain. I love the nature, so I like to hike in the mountain, go to an onsen and then stay in a ryokan (Japanese Inn). I went somewhere in Hokkaido's onsen where there are lots of monkeys and we even take a bath with those monkeys.
Kevin : It's hard because for me every place in China looks the same. But I like a beach in China called Sanya. It's like Bali in Indonesia, it's also hot over there. It's the most southern tip of Hainan Province.
Raymi : Jeju island. Even though I only went there once long-long time ago, I still remember how beautiful it was.
How about your favorite food from your own country?
Rio : Sushi! It's very different than the other country which serves sushi. In Japan the chefs make sushi piece per piece and the customers eat it like it's a treasure. So I think how to serve it is different that makes the taste is also different.
Raymi : Korean chicken!!! Chicken and beer are my favorite.
Kevin : So many!!! China has so many different kinds of food. In China restaurants, they serve so many foods on the table. It's very messy, we just eat everything on the table. I like Chinese hotpot the best though. Do you know Yin Yang logo? So these hot pot in China try to complete the Yin Yang in food as well, soft must be added with something hard, and cold must be added with something hot. You have to go to china and order the hotpot!
What about Indonesian food that you have tried?
Rio : I thought the food price in Indonesia would be cheaper but actually it's not!! (laugh)
Kevin : I came here last and these two had eaten many things in many restaurants but meeee… All I did is practice, practice and practice and I can't go out! (laugh)
Rio and Raymi : MARTABAK is awesome!!
Rio : But when we're here, we always cook ourselves. Raymi and Kevin are good cooks, so they try many menu while I only eat hahahaha…
Kevin : Yeah, we mix the food from China and Korea. If I cook Chinese menu, Raymi will cook Korean soup. We mix and match menu everyday~
Please leave any message for Indonesian listeners-
Rio : I can't wait to meet Indonesian people soon. We also accept request from the Indonesian people to invite us for their event. Please check our webpage or facebook page, then drop by a message for us~
For those who are curious with this vocal group, don't miss their debut during Ennichisai Festival at Blok M Square today!