Koda Kumi or commonly known as "Ku-chan" to her fans is now celebrating her 15th anniversary year with an Asia tour "Koda Kumi Asia Live 2015". Kojacon had the opportunity to meet with the singer a day before her exclusive one night only performance in Singapore.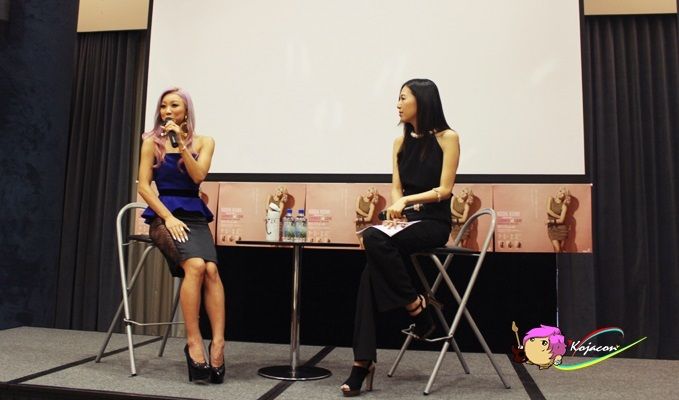 In line with her 15th anniversary year, Koda Kumi released an album in March titled "WALK OF MY LIFE", which portrays her changes in the past 14 years as a singer. The dubbed "Queen of Live" in Japan had just round up her 15th anniversary arena tour "Koda Kumi 15th Anniversary Live Tour 2015 ~WALK OF MY LIFE~ supported by Mercedes – Benz" earlier last month in Japan. Just last week, she completed her Taiwan stop in her Asia tour and is now all set for her Singapore performance happening on 18 July 2015.
The "Queen of Live" no doubt has amazing costumes sets for each of her concert tour. Koda Kumi shared with us that the Asia tour costumes would include costumes she wore in Japan and also original costumes that were specially made for this tour. Some fashion pointers she took into consideration were the fashion style of the era and what fits her body best. The concept of "Only One" which meant something unique, was also one of the inspirations for her costumes.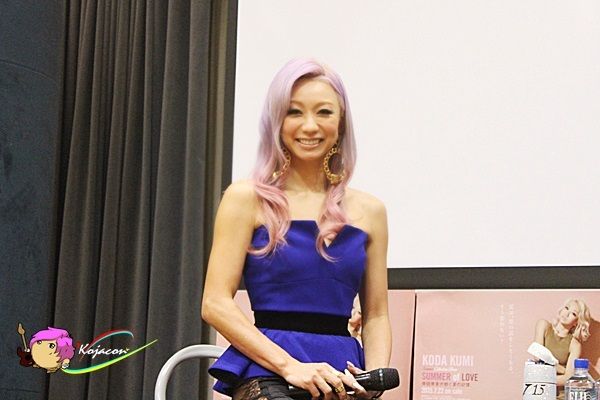 Despite her visit 4 years ago, this is Koda Kumi's first solo concert in Singapore. After her short performance in Singapore 4 years ago, the singer expressed her enthusiasm in coming back, however the opportunity did not come. Although it took a while for her to come back, the singer maintained communication with her fans through social media platforms such as Facebook and official LINE account.
Captivated by the beauty of the city and the delicious food, the singer also mentioned the smiles and the friendliness of the people here in Singapore attracted her into coming back. She felt that her last performance in Singapore felt like a second despite it being 8 minutes long and had hoped to keep the moment shared with her fans longer. Although it took 15 years, Koda Kumi felt excited for this chance of holding a solo concert in Singapore.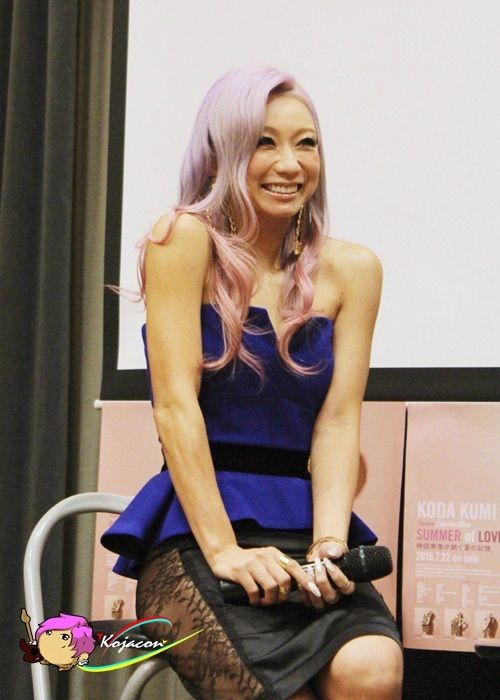 Well known for her "sexy" image, Koda Kumi admitted she has never felt that way about herself and has a complex about it. She uses costumes to boost her self-esteem and felt that inner beauty is more important. Rather than the "sexy" image, Koda Kumi disclosed she would like to go for a "cool" image that female fans would labeled her as.
15 years was a long time, when asked how the singer maintained her popularity, Koda Kumi conveyed the importance of "being yourself". "Different opinions would definitely surface within 15 years. Being yourself and be confident of who you are is the most important thing", she revealed.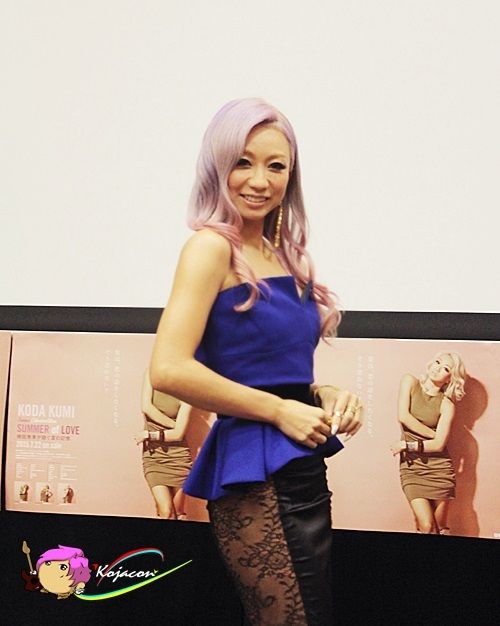 It has been a great year for Koda Kumi so far. In continuation of her 15th anniversary year celebration, she is set to release a summer hit compilation album next week. Tomorrow would mark her first solo concert in Singapore, so don't miss out our upcoming report for her exclusive premium one night only performance in Singapore!
Special thanks to Avex Singapore